Serving Our Clients For Over 30 Years
We are here to help you with your small to medium building needs.
We Are A FAMILY RUN BUILDING BUSINESS
Chili Peppa is a family-run business, that strives to give its clients only the best of the best service. We stand by our motto, "Perfection is key, everything else is just a waste of time".
With over 30 years of experience in the industry, Chili Peppa prides itself on its ability to provide our clients with high-quality, reliable, and timely service.  Structural steel is the foundation to most of our high-rise and property development projects where our building, plumbing, tiling, and other related building trades shine beyond expectations. Chili Peppa is a full-turn key company, meaning that we can handle the entire project for you, leaving you stress-free.
No job is too big or too small for us and we are always willing to go out of our way to meet the needs of our clients. So feel free to contact us with any of your building, structural steel, carpentry, plumbing, and tiling needs. We will be more than happy to assist you.
Available for all
building Services
From high-rise buildings to small homesteads, Chilipeppa has you covered with our wide range of expertise we will be able to assist you. 
Need to remodel your kitchen? Or maybe want to an additional room onto your existing house? ChiliPeppa is here to help you.
Roof leaking? Don't stress chilipeppa is a certified member of the waterproofing center and will be able to resolve any leaking problem you might have.
Need a new shower installed or need a plumber with the new build? Chilipeppa does all of our plumbing in-house so there is no need to worry about looking for one.
Does your Power keep tripping? Sick of Eskom load shedding? speak to us about our off-the-grid solutions and general everyday electrical needs. 
Security is a must in this day and age. From CCTV cameras to automated gates, locks, and lights as well as remote house activation technology and shipping container home conversion chilipeppa will be able to assist you. 
Organizations that we are trusted by: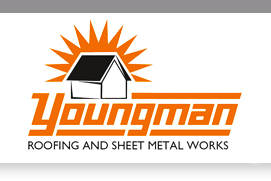 Woodstock Welding Works is a subsidiary of Chilipeppa construction, which offers all types of welding services:
Architectural. Welding.
Structural welding. 
Security gates. 
Security Fencing. 
Palisade Fencing. 
Aluminum Windows & Doors. 
Pergolas. 
Carports.
security camera posts and tripods.
and much much more!